Carbon Intensity Indicator (CII)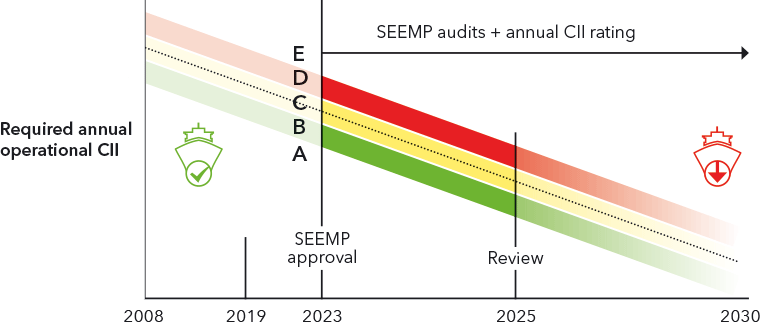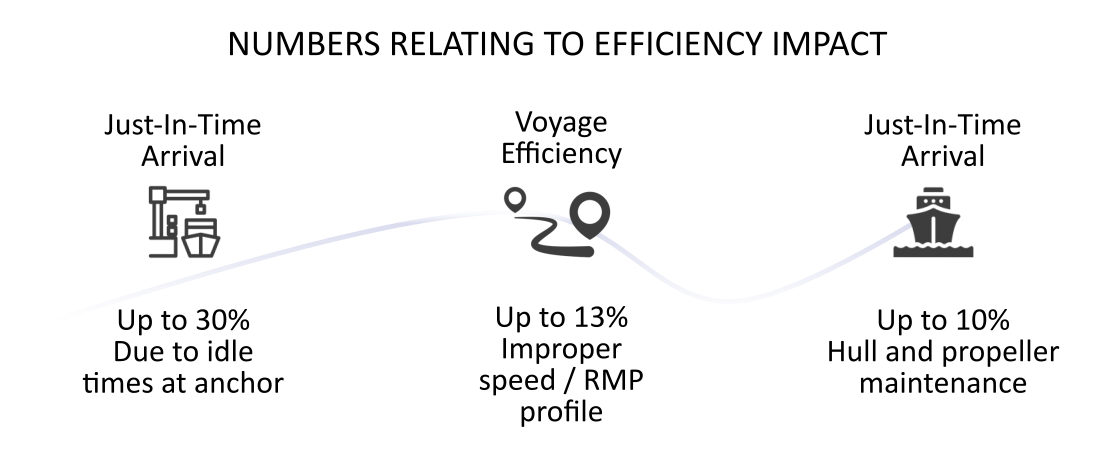 The IMO's Carbon Intensity Indicator (CII)
Regulators and other stakeholders in the maritime industry are intensifying their efforts to cut greenhouse gas (GHG) emissions from shipping. The IMO, as the international regulatory body, set a Greenhouse Gas Reduction Strategy in 2018. One of the goals is to achieve a reduction in carbon intensity of 40% by 2030 compared to the 2008 level. The target is to reduce GHG emissions by improving vessels' energy efficiency as well as introducing new technologies and low or zero-carbon fuels.
In June 2021, the IMO adopted extensive new CO2 regulations applicable to existing ships. The Energy Efficiency Existing Ship Index (EEXI) addressing the technical efficiency of ships, the Carbon Intensity Indicator (CII) rating scheme addressing the operational efficiency, and the enhanced Ship Energy Efficiency Management Plan (SEEMP) addressing the management system.
From 2023, the CII requirements will take effect for all cargo, RoPax and cruise vessels above 5,000 GT and trading internationally.
The CII measures how efficiently a ship transports goods or passengers and is given in grams of CO2 emitted per cargo-carrying capacity and nautical mile. The ship is then given an annual rating ranging from A to E, whereby the rating thresholds will become increasingly stringent towards 2030.
Minimizing fuel consumption and optimizing CII through Machine Learning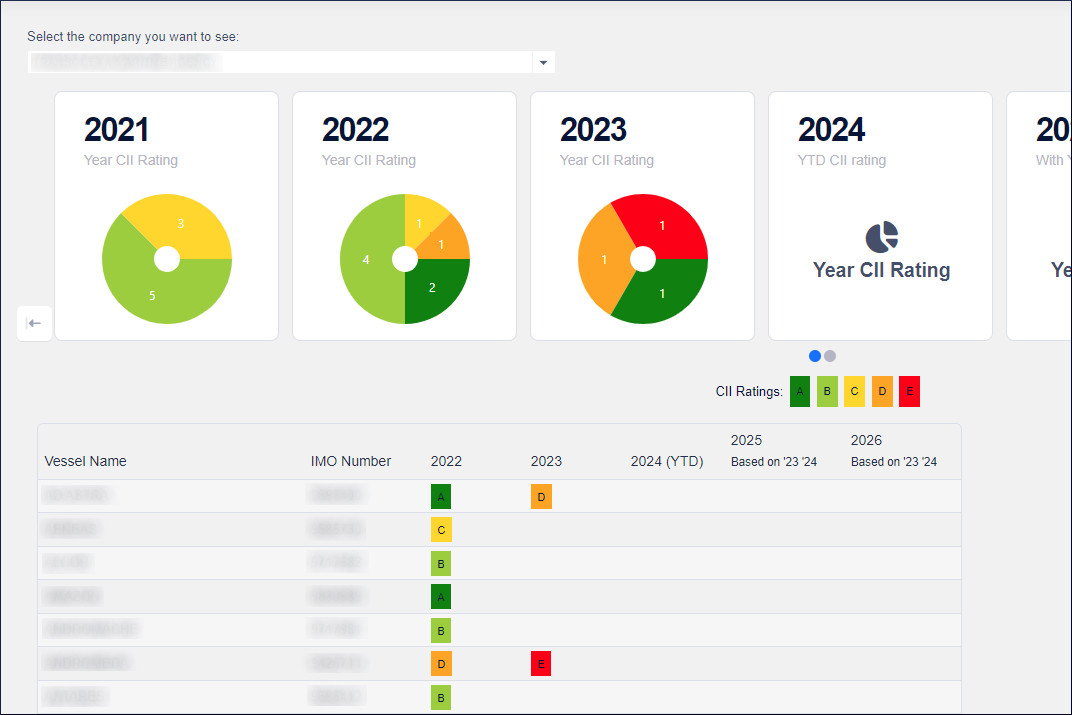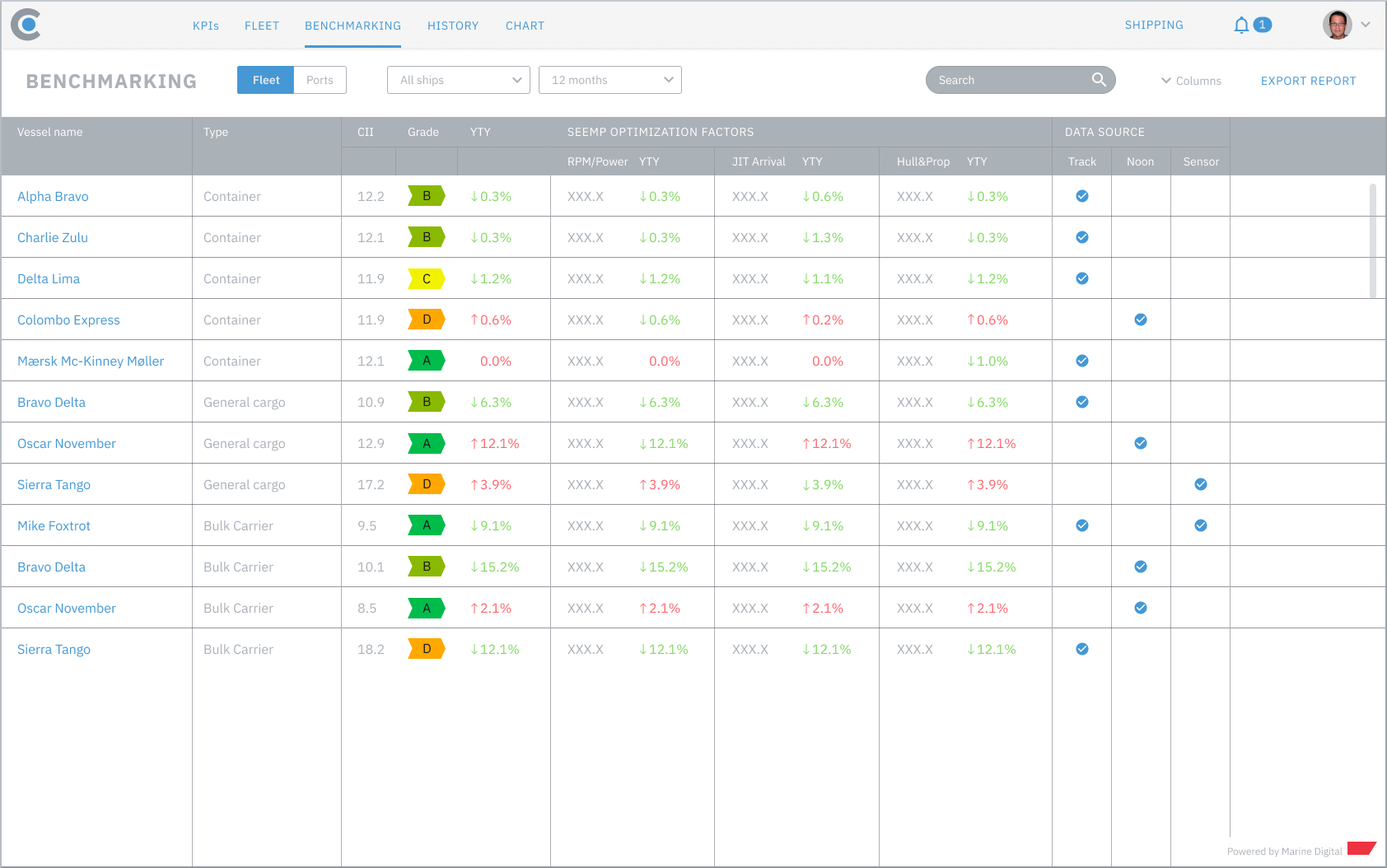 Bogerd Martin is teaming up with Marine Digital to create an application that will help you minimizing fuel consumption and optimizing CII through Machine Learning.

Our system offers you following features through a user-friendly interface:
All voyages within the last 24 months are analyzed
Historical ship speed profiles are normalized by actual weather data
The fuel consumption curve is represented from a model (Digital Twin) for a Single shaft diesel FPP (or CPP fixed RPM) based on the SFOC curve and adjusted by the collected noon-report data
Optimal speed/RPM profile deviation analysis
Just-in-time arrival impact calculation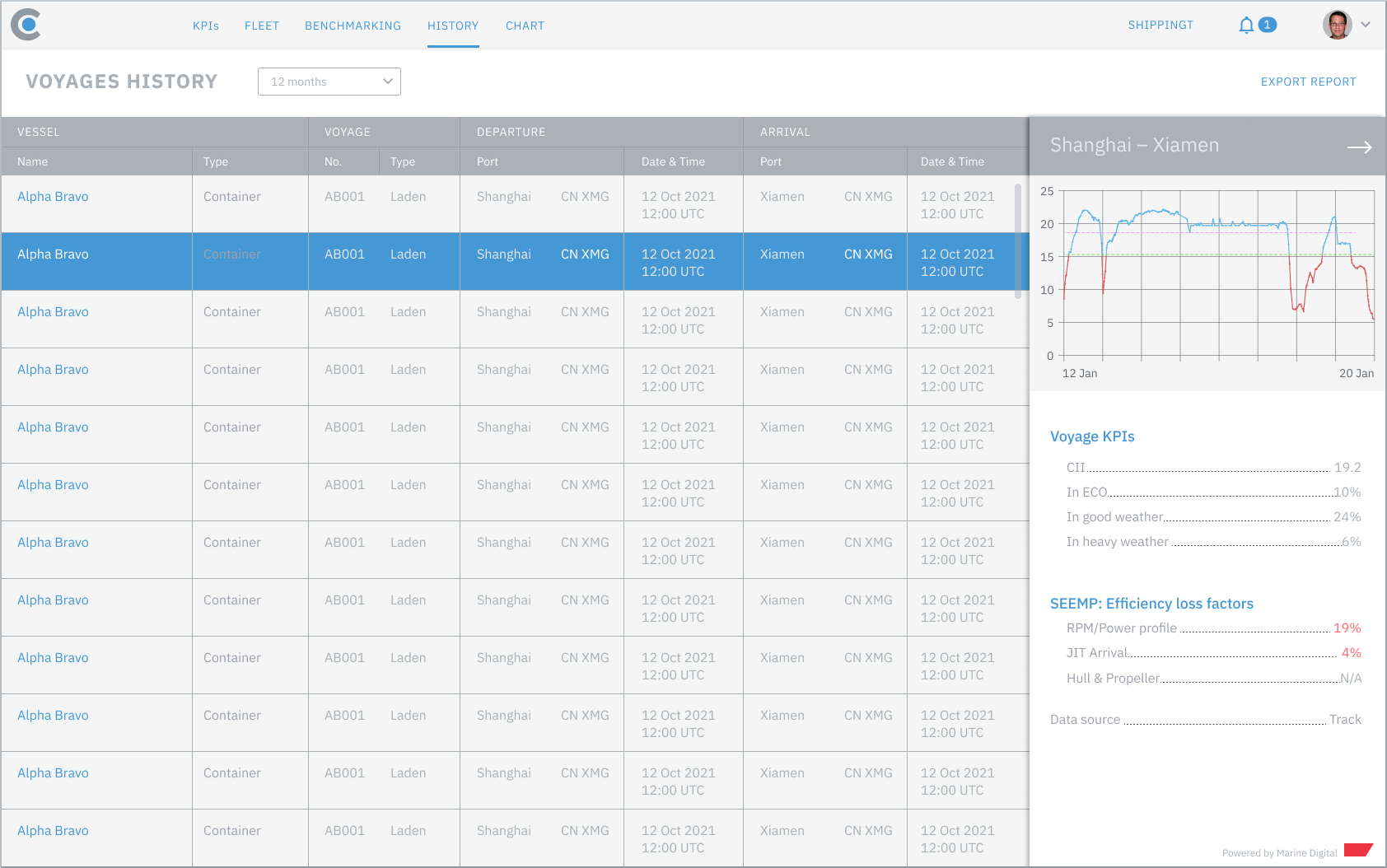 Our system allows for an extremely low impact on your operational process in terms of noon reporting. Under the hood, our system reads and translates your company standardized noon reports into the format that we require for our service to work. No adjustments required from your side.
Once the noon reports have been translated by our API, they will become visible in the Fleet Intelligence platform for your review.

Contact us at sales@bogerdmartin.com for more information we can get your fleet CII compliant by 2030!